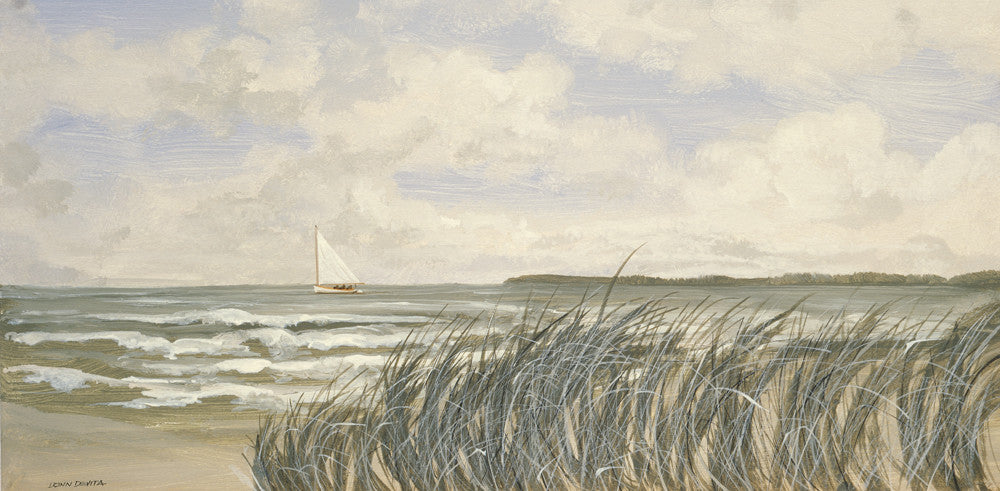 Donn DeVita
Wing Island, Brewster
Traversing Cold Storage Beach and Sea Street Beach east to the point of rocks, one has a good view of Brewster and its environs. It was on one of these treks I saw a vintage catboat emerge from a tidal marsh area in Brewster and sail west toward Sesuit Harbor. This beamy unhurried relic captured my total attention. It reflected a time when boaters and bloomers were in vogue. A time when the pace crept and idyllic sailing was the mode during the long summer off Cape Cod shores. I was inspired to record this sudden appearance of a time past.
Picture size 17 3/4" x 8 5/8"
Signed and numbered limited edition lithograph printed on acid-free stock.
---
More from this collection