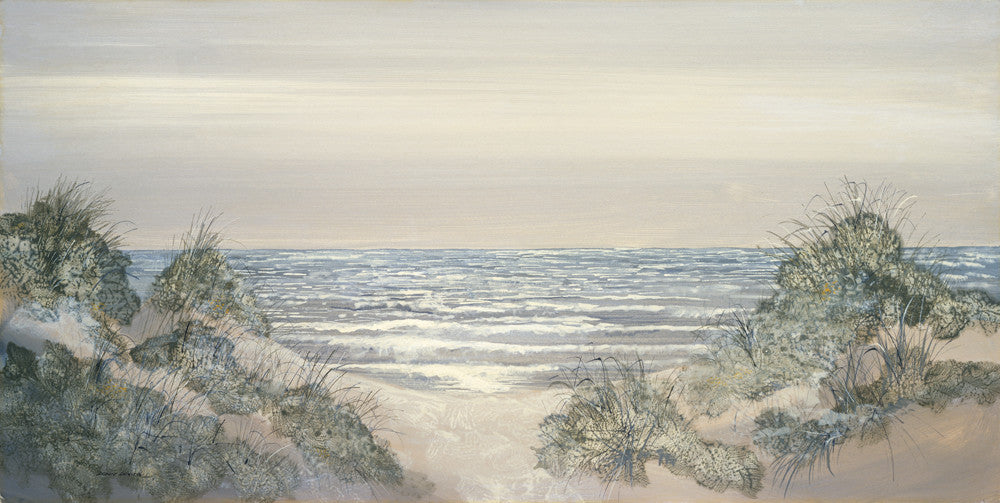 Donn DeVita
Sea Street Beach, East Dennis
For generations, many families of feet have dashed through this special path in the sand dune down to the beach and into the water. In September, a dramatic change seems to occur overnight. A soft wistful quietness pervades Sea Street Beach altered only by the tides that continue to wash away summer's footprints over and over again. It was a time for me to ponder and evaluate the particular character that makes this beach very special. The cluster of fading sun-bleached greens in the beach grass softens the contrast between the pale warm sand and hazy sunlit water. A special feeling of softness was in the atmosphere. The quality of light was just right. Silence reigned except for the lazy clap of cresting wavelets over the sandbars, interrupting the placid vista. It was all mine for the moment and the need to put this feeling on canvas was at hand.
Picture size 30" x 15"

Please visit https://shiverickships.artstorefronts.com/home to purchase a giclee print.

---
More from this collection